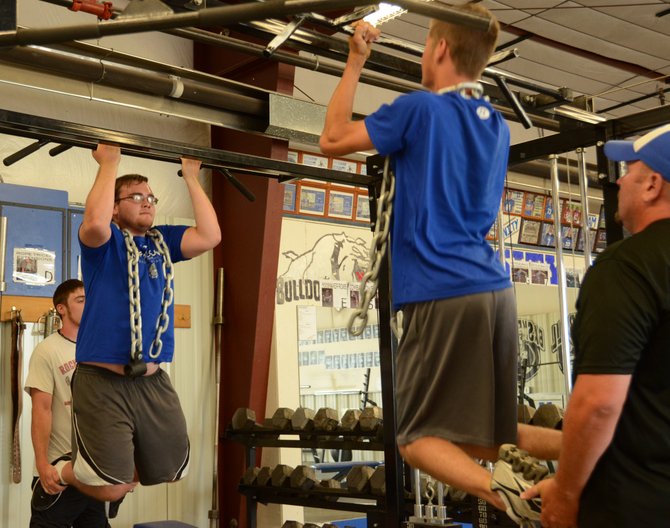 Keith Smith, left, works through his set of pullups Tuesday evening at the Moffat County High School weight room. Smith and other returning sophomores, juniors and seniors have been in the weight room all summer, getting prepared for the upcoming high school football season.
Stories this photo appears in:
Practice begins for the football season August 12, which means returning players from across the state have just over a month until the hitting begins. Players from Moffat County High School worked hard at a team camp along with scrimmaging in June, and some of the Bulldogs have continued to pour time into their upcoming season in the weight room.