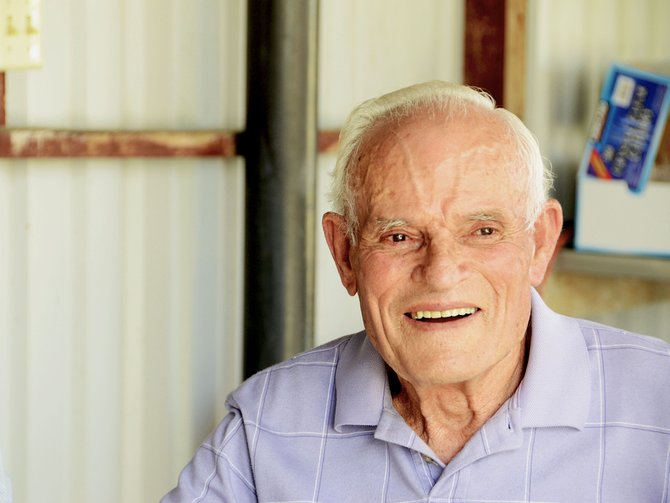 Galord Flies enjoys his birthday celebration at Loudy-Simpson Park on Sunday. He turns 90 on July 9.
Stories this photo appears in:

Everywhere you look in Craig, there's a piece of Galord Flies. His hard work and dedication to the city shines bright in the flowers that are planted along Yampa Street and Victory Way and is evident in the years of commitment he made to the Kiwanis and local Veterans of Foreign Wars.