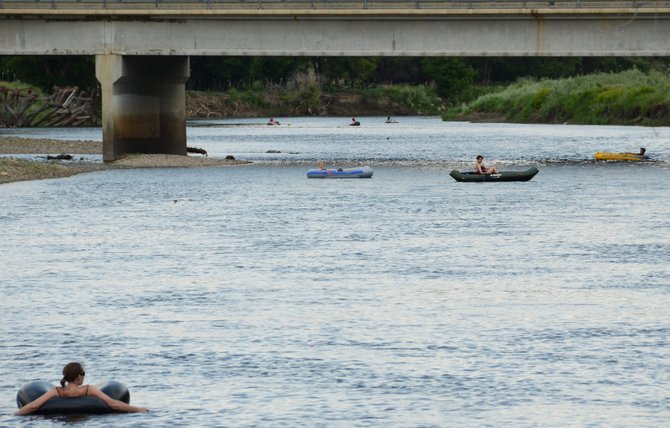 Several residents float down the Yampa River under the Ranney Street bridge and along Loudy-Simpson Park. Floating and other forms of recreation on the river are popular options for locals, which is one reason Derek Cleverly has begun renting floating equipment outside Jackson's Office Supply and Radio Shack.
Stories this photo appears in:
Whether it's fishing, floating or swimming, the Yampa River is a go-to spot for recreation in the late spring and summer, but you need to bring your own gear in order to have fun. Not anymore. Craig residents and those visiting the city now have the ability to float or kayak on the river without their own supplies.