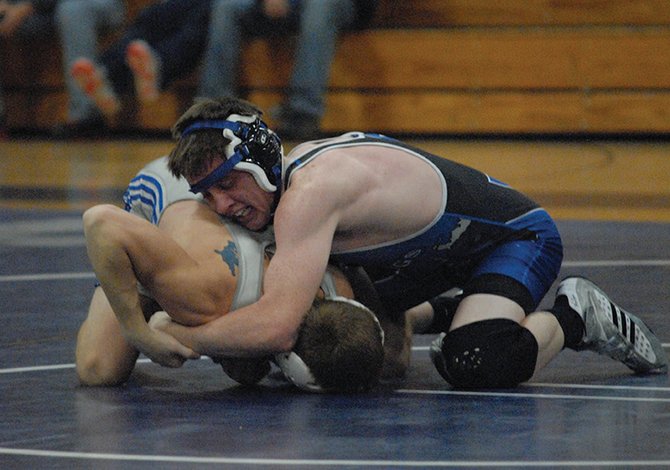 Brayden Peterson works for position against Coal Ridge's Michael Shaw Thursday night at Moffat County High School. Peterson would lose to Shaw, 6-5, but come back with a 25-second pin in his match against Steamboat Springs.
Stories this photo appears in:

It was a good way to close January at Moffat County High School. Moffat County hosted its final home wrestling competition of the season Thursday in the MCHS gym, a triangular of duals with Coal Ridge and Highway 40 rivals Steamboat Springs. The Bulldogs, who have struggled at recent meets in Green River, Wyo. and Rifle, turned it around and picked up two wins Thursday beating Coal Ridge 48-19 and Steamboat 38-24.
January 31, 2013 10:33 p.m.