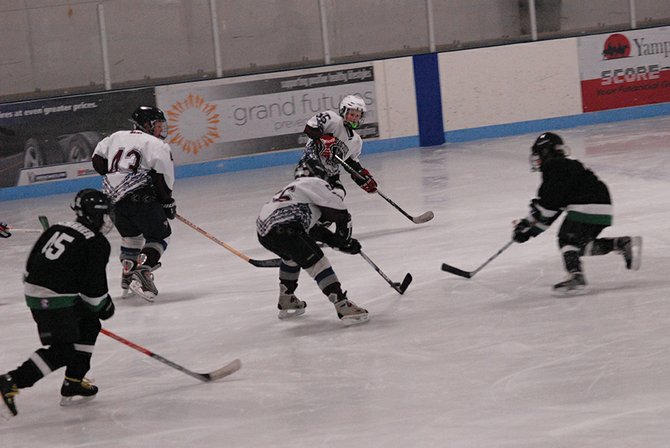 Joseph Neal (center), Bailey Overton (43) and Chayton McDonald (top) look to push the puck forward during the Craig Cougars squirt hockey game against Telluride Sunday at the Moffat County Ice Rink.
Stories this photo appears in:

Get updated on the latest sports news from Craig and Moffat County. High school teams were in action over the weekend, and both wrestling and girls swimming are approaching their postseasons. Youth hockey teams also hit the ice both in Craig and on the road, while the Billiards Congress of America finished off the playoffs from its winter session.