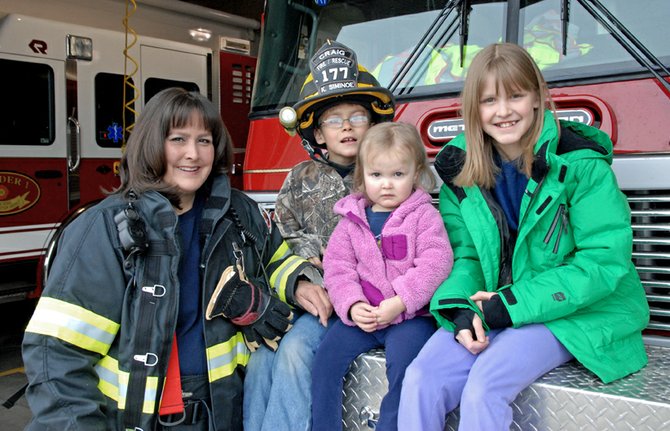 Craig Fire/Rescue firefighter Kamisha Siminoe poses with her three children at the firehouse, 419 Yampa Ave. Siminoe joined the fire department in 1999 and is currently the fourth longest tenured firefighter.
Stories this photo appears in:

Kamisha Siminoe balances family with service to community
The state of equality has evolved considerably since the dark ages of human history, and much more so in the United States since the women's suffrage and civil rights movements of the 20th century. Though modern women can be found working, and excelling, beside their male counterparts across multiple industries the ranks of certain professions continue to be dominated by men. And there are few jobs where that trend holds more truth than in the business of firefighting.