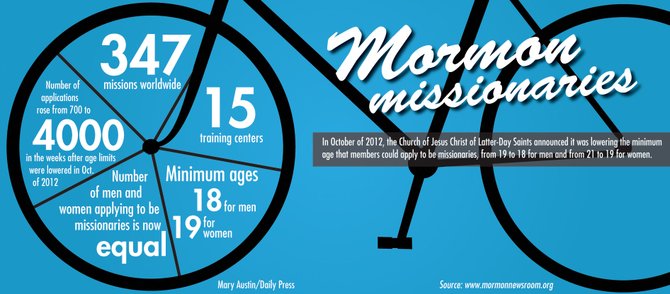 Stories this photo appears in:

Sarah Bolton describes it as an inspired work. Sarah and her younger sister Karen Bolton, 19, report on the same day, January 30, to begin their 18 month missions as part of their Mormon faith. Sarah, 21, sent her paperwork in nearly two weeks before Karen, yet they received their assignments in the mail only a day apart. Karen said with headquarters in Utah receiving about 1,400 applications a week, the timing for the sisters was nothing short of the Lord's work.
January 23, 2013 4:33 p.m.