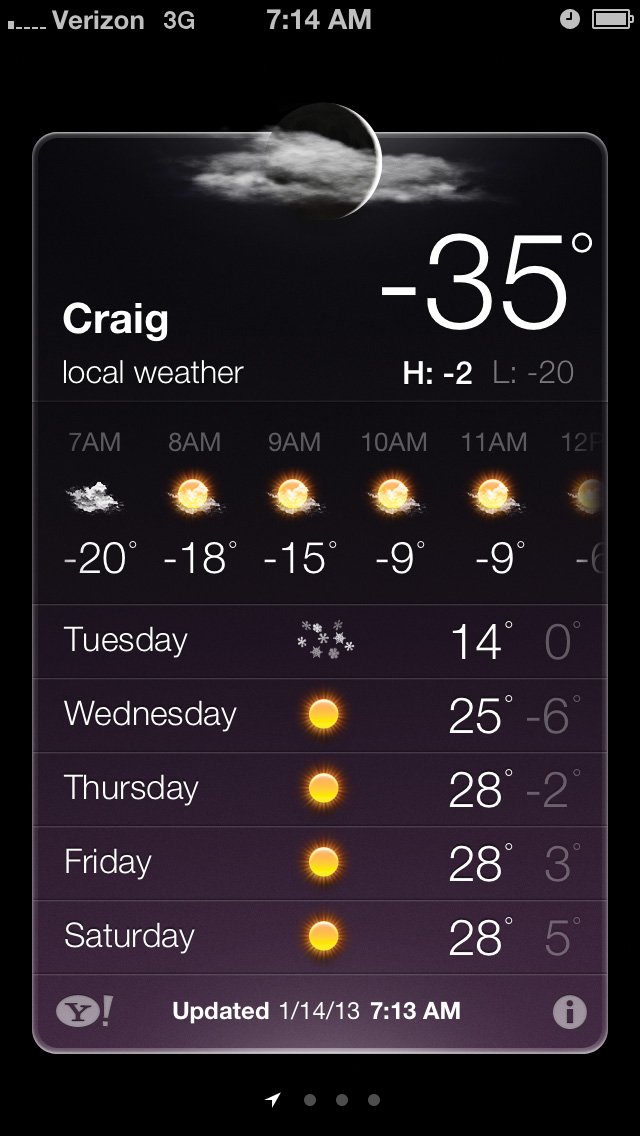 Moffat County suffered through arctic cold temperatures Monday, as shown in the screen shot of a Craig forecast pictured here. However Monday's wasn't the first time the county has experienced extreme winter weather.
Stories this photo appears in:

"Silently, relentlessly, the snow piled up," Sylvia Beeler wrote in the 1979 February edition of the Northwest Daily Press. Recalling the great snowstorm of 1949, Beeler wrote then about the same things occurring present day. With snow piled up and temperatures dropping, the process of digging out of homes, bundling up, getting the car started and preparing for winter storms has become second nature for the residents of Craig and Moffat County. Moffat County's residents have a long history with battling the cold, and not always a winning one.
January 15, 2013 8:12 p.m.