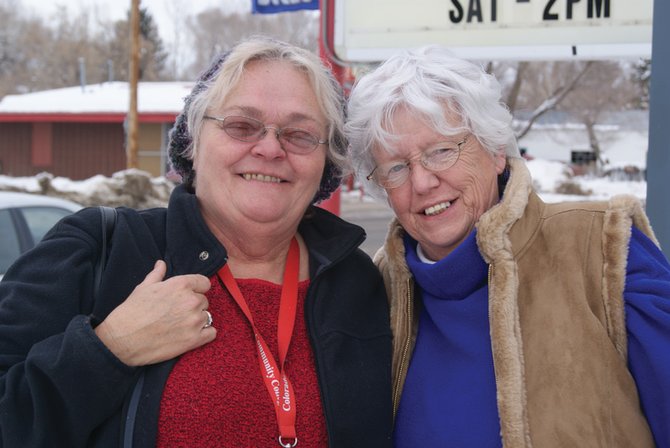 Lois Wymore and Jane Hume have been friends for over 20 years. Often times the women worked together in the journalism field, and have a passion for providing Moffat County residents with the information they need to make informed decisions.
Stories this photo appears in:

Although Jane Hume and Lois Wymore are many things, there are just as many they are not. Hume is not a lawyer's wife, nor is she the brains of the operation. "That's Lois," she said. Wymore is not a pushover. Set a challenge before her and she'll take it on, more than likely succeeding.