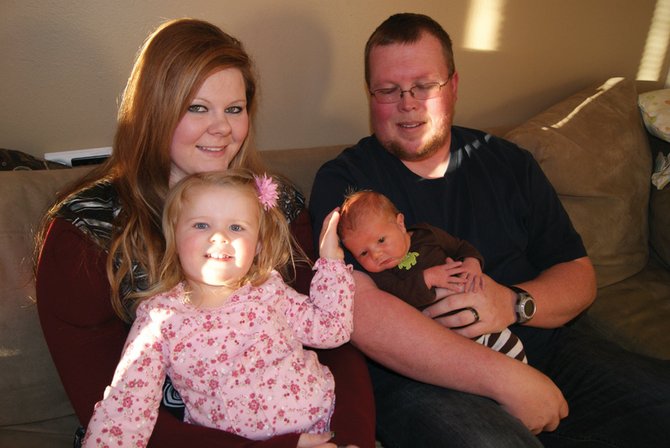 Chris and Amber Fross, along with big sister Shaelynne, 2, welcomed little brother Khyler Edmond Fross Jan. 4. Khyler was the first baby to be born in Craig in the new year.
Stories this photo appears in:

The fresh start of a new life entering the world is something to be celebrated whenever it occurs. But Khyler Edmond Fross, born at 4:01 p.m. January 4, 2013 to Amber and Chris Fross of Craig had even more to be celebrated, being the first baby born in Craig in the new year. "We really had no idea. We weren't planning on being the first," Chris said. "Everything went really well." Joining sister Shaelynne Fross, 2, Khyler came into the world weighing 9 pounds, zero ounces and was 19 ¼ inches long.