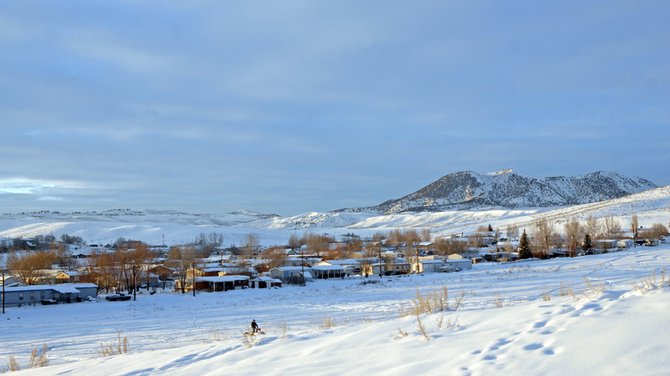 Shadow Mountain, pictured here from the east, is long overdue for road and service line improvements. Several citizens said the sidewalks also are in need of work. Craig City Council on Tuesday the invited the Moffat County Commission for a workshop to discuss the latest developments about the joint $4.5 million project.
Stories this photo appears in:

Moffat County Commissioners receive project update from Craig City Council
Early Tuesday morning Moffat County Commissioners Chuck Grobe and John Kinkaid were sworn into office. And it didn't take long for their counterparts at the City of Craig to invite them to a Tuesday night workshop to bring the newly elected county officials up to speed on a variety of projects, including Shadow Mountain.