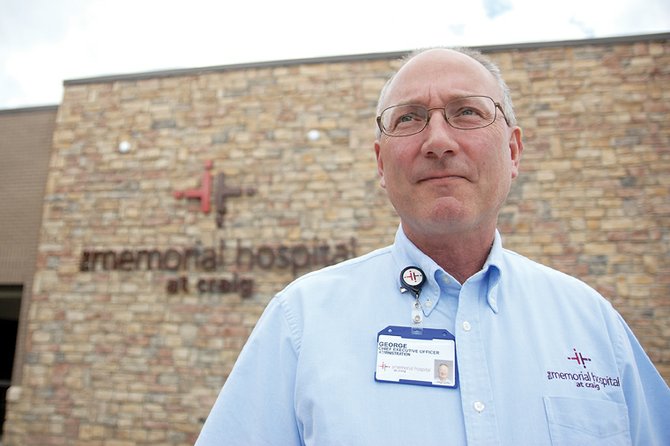 The Memorial Hospital CEO George Rohrich, pictured above in front of the hospital's main entrance, resigned Friday. Rohrich, who had helped steer the hospital to its new location west of town, had served as CEO for about seven years.
Stories this photo appears in:

Rohrich to remain at TMH until QHR, hospital board identifies an interim CEO
George Rohrich, CEO of The Memorial Hospital in Craig for about seven years, resigned Friday according to a TMH news release. The announcement was made at around 2 p.m. Friday by the TMH Board of Trustees. An interim CEO will be onsite before Rohrich's resignation officially takes effect, said Jennifer Riley, chief of organizational excellence at TMH. Though there is no set timeline Riley expects the transition to happen sometime in the next couple of weeks.