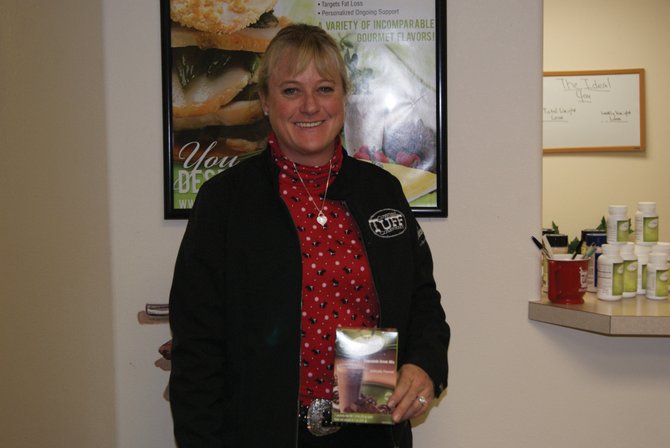 Jona Ely stands in her office at 595 Russell St. in Craig, where she runs the Ideal You weight loss program. Ely wanted to bring the program — which utilizes the Ideal Protein system — to Moffat County after she learned of the county's position in the 2012 state health rankings.
Stories this photo appears in:

Local health care professional bringing weightloss program to Moffat County
With the New Year upon us and resolutions being formulated, losing weight, sticking with goals and taking on new challenges are often at the forefront of many minds. Moffat County resident Jona Ely, a Certified Family Nursing Practitioner, started working on her resolution back in August: improving the health and well being of Craig and Moffat County's residents. After discovering Moffat County was ranked 50th out of 59 Colorado counties in overall health — and last in health behaviors including substance abuse, exercise and diet — Ely took it upon herself to provide a resource local residents actually would utilize. "As a healthcare provider, as a resident, it was really disheartening to see that we were at the bottom of the heap in Colorado," Ely said. "It really hit me how few resources Moffat County really has and how little those resources are used."
January 1, 2013 11:21 p.m.