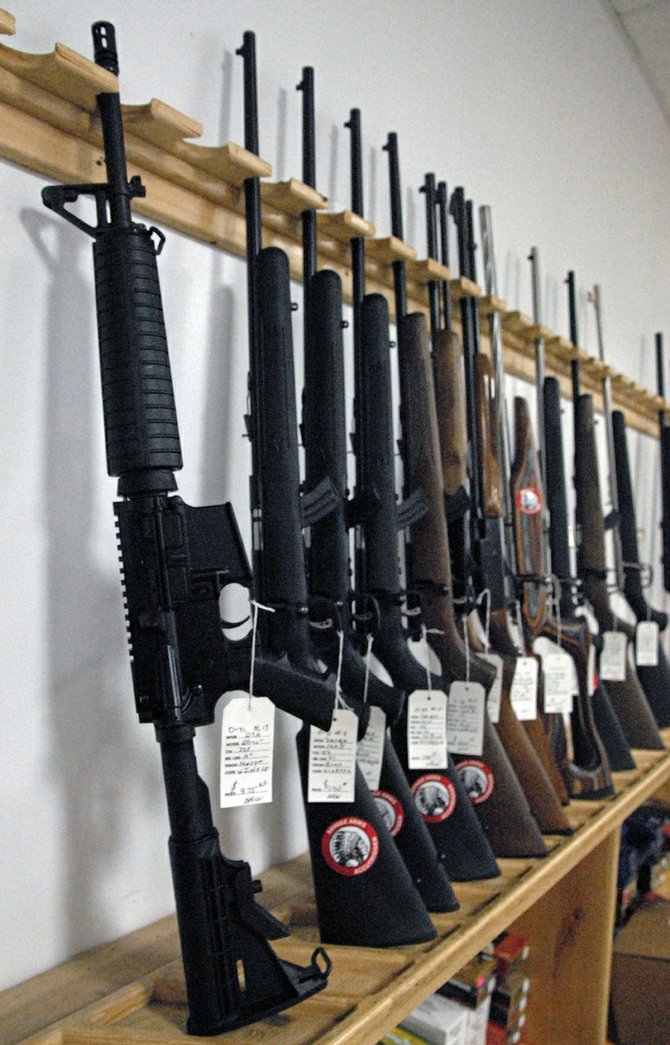 This Daltron AR-15, foreground, features standard issue U.S. Military specifications including, .223 calibre, 16-inch barrel and magazine capacities ranging from five to 30 rounds. If an assault weapons ban is passed by the Colorado General Assembly or by Congress, the AR-15 would likely be among the list of restricted firearms.
Stories this photo appears in:
In response to gun control legislation being discussed at the state and federal levels, the Moffat County Commission is readying a resolution of its own supporting Second Amendment rights. Commissioner John Kinkaid presented draft language during Tuesday's meeting that would, if approved by the board, confirm the commissioner's position about the rights of citizens in Moffat County to bear arms.