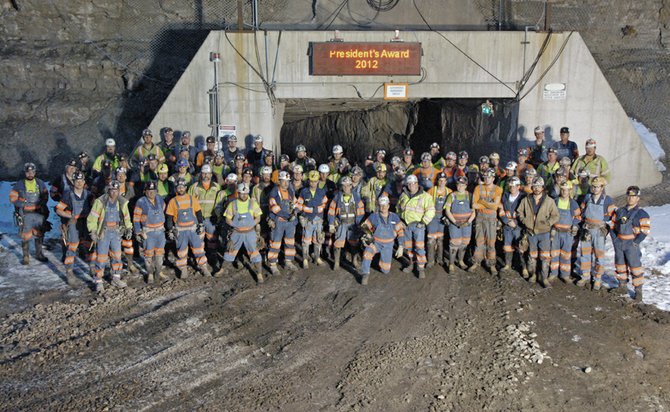 Employees of Twentymile Mine stand in front of the underground operation's new entry portal. This week, executives from Peabody Energy presented Twentymile with the 2012 President's Safety Award.
Stories this photo appears in:

Twentymile Mine honored as Peabody Energy's President's Safety Award winner
This week executives of St. Louis-based Peabody Energy traveled to Routt County to bestow a special honor on the employees of Twentymile Mine. Though Twentymile Mine has built a reputation as the largest coal mining operation in Colorado, this week's visit had little to do with production. Instead Twentymile Mine was honored with Peabody Energy's President's Safety Award for achieving the company's best U.S. safety performance rating for an underground coal mining operation in 2012.