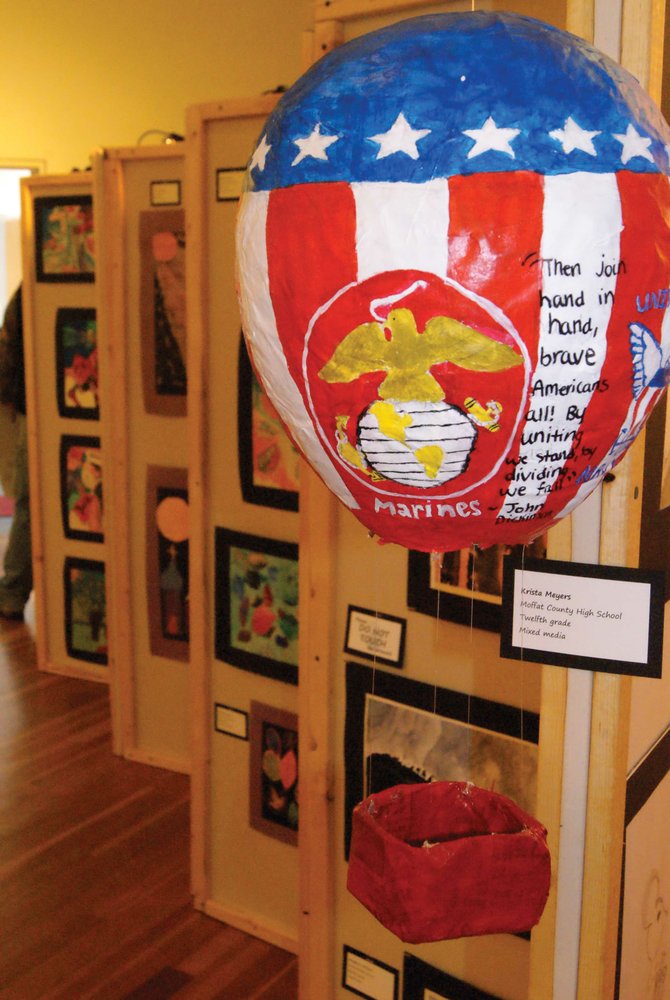 Artwork by Craig students in preschool through high school hangs in the Center of Craig as part of the Connections 4 Kids Cherish the Little Things Children's Art Show. The Cherish the Little Things show runs from 2-6 p.m. today and 10 a.m.-8 p.m. Saturday at the Center of Craig, 601 Yampa Ave.
Stories this photo appears in:

Every artist has his or her own creative process when approaching a piece of work. First grader Ruby Short methodically explained hers Thursday evening during the Connections 4 Kids annual Cherish the Little Things Children's art show. One of 20 finalists, Short explained how she created her final masterpiece, the owl, out of construction paper. Laboring over details such as creating the small beak of an owl and the shape and claws on the feet, Short said her creation took her about two days to complete. "I like art because you can make your own creation," Short said. Short's is just one of 307 pieces of art by 263 youth artists from preschool through high school featured in this year's show.
February 7, 2013 7:30 p.m.