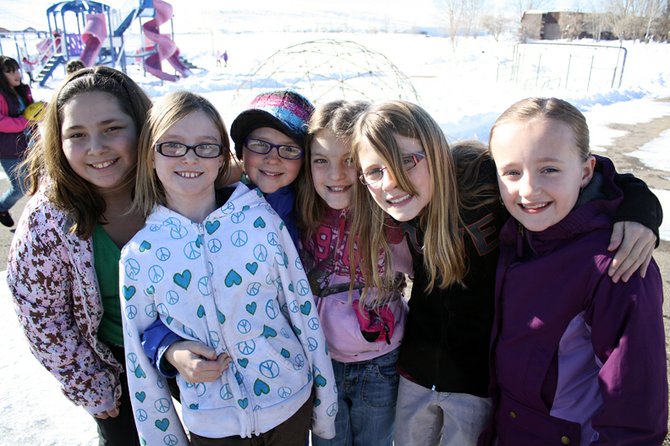 Ridgeview Elementary School fourth graders Tessona Gonzalez, Kiersten David, Tressa Otis, Kaci Dunlap, Kelsey McDiffett and Alayna Behrman enjoy a cold day on the playground.
Stories this photo appears in:

Have you lived in Craig your whole life? "Yes" How old are you? "10" What grade are you in? "4th" What is your favorite subject in school? "Writing is my favorite subject. I like mostly that we get to come back and see our teachers and our friends." Did you go anywhere cool while off of school? "No just stayed here and went to my grandparents houses."