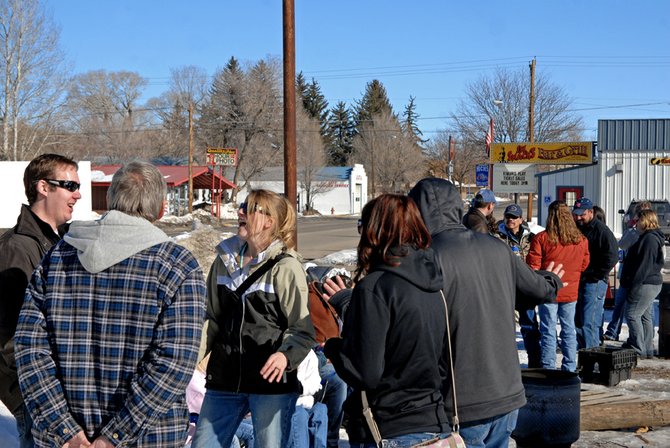 Craig residents camp out Saturday in the parking lot across the street from J.W. Snacks waiting for ticket sales to open for the annual Kiwanis Play. The play is slated for 8 p.m. March 1 and 2 at the Moffat County Fairgrounds Pavilion.
Stories this photo appears in:

Dozens of Craig residents camp out for chance to see raunchy performance
It's a tradition as old as the event itself. And every February for over three score and seven years, Craig residents have not only battled frigid overnight temperatures, but also sleep deprivation, temporary alcohol-induced blindness and the occasional tragic encounter with the opposite sex for a chance to acquire ticket number 001 for the annual Kiwanis Play.