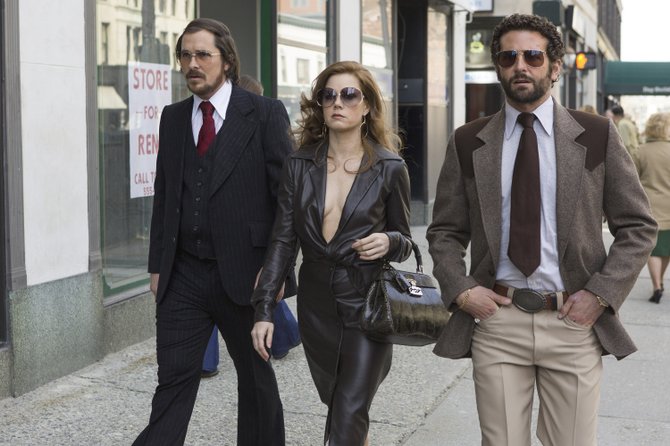 Irving Rosenfeld (Christian Bale), Sydney Prosser (Amy Adams) and Richie DiMaso (Bradley Cooper) prepare for a sting operation in "American Hustle." The movie is about a pair of con artists forced into helping the FBI pull off the Abscam operations of the late 1970s.
Stories this photo appears in:

Last year in "Argo," we saw a movie about the Central Intelligence Agency going through unusual channels to pull off a vital mission several decades ago. Now, we see a similar kind of story in the same time period in "American Hustle," albeit with a different government body where apparently "intelligence" is not a prerequisite for being hired.
December 26, 2013 3:55 p.m.