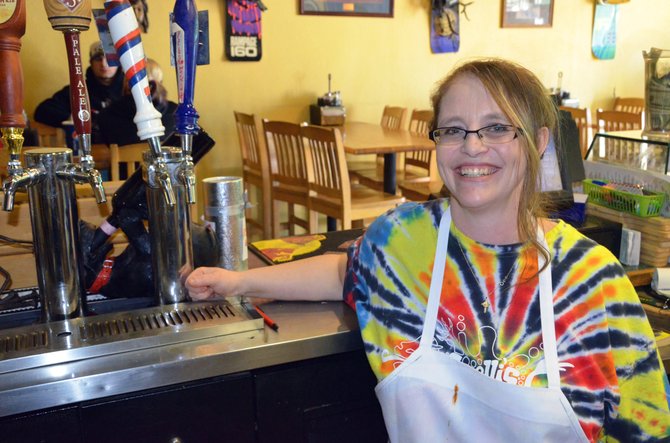 Jennie Schaffner relaxes following the afternoon lunch rush at Carelli's Pizzeria & Pasta. Schaffner has worked at the restaurant for the past two years, primarily making sandwiches.
Stories this photo appears in:

Cheesy pizza pies, fresh green salads, savory soups, tasty suds. These are some of the offerings available at downtown eatery Carelli's Pizzeria & Pasta, and if you've stopped in there lately, you've likely had your order served up to you with a smile by Jennie Schaffner.
December 25, 2013 midnight