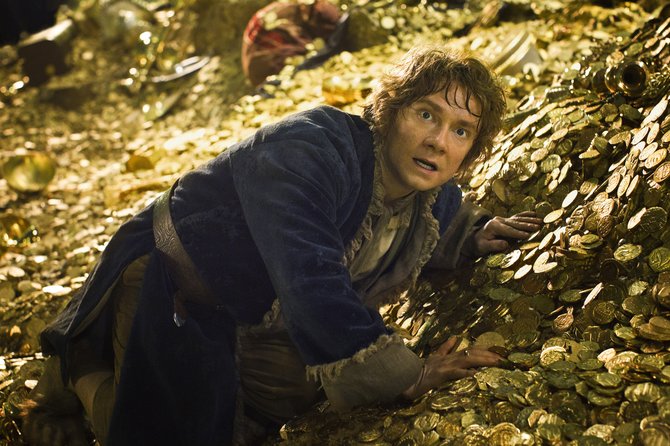 Bilbo Baggins (Martin Freeman) struggles to keep his footing atop the mounds of treasure in a dragon's lair in "The Hobbit: The Desolation of Smaug." The movie is the second of the three-part adaptation of J.R.R. Tolkien's fantasy about Middle-earth.
Stories this photo appears in:

Last winter, we were reintroduced to a place that a decade before had captivated our imaginations. Reactions to the second attempt at cinematic greatness were varied, to say the least — some hated it, some were indifferent and others claimed, "I liked it, but …" The good thing about "The Hobbit: The Desolation of Smaug" is it likely will win over some who were put off by the changes made to a beloved classic. Still, the haters have an uphill battle.
December 19, 2013 8:29 a.m.