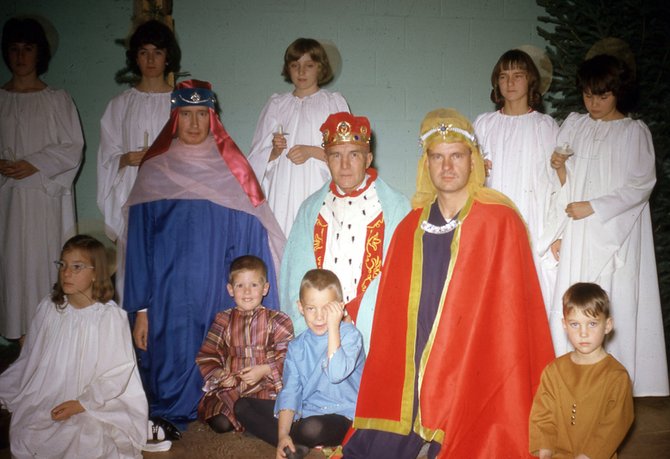 The minister of the Congregational Church, Richard Hoblin, took this photo of the church's 1963 Christmas pageant. Little angels and shepherds flank the three wise men (left to right) Wilbur Moore, Al Davis and Neil McCandless after the play.
Stories this photo appears in:

Some traditions seem almost timeless when the Christmas season comes around. The traditional "Nativity Pageant" has been a part of church, and until recent years, school Christmas activities since at least the 17th century.