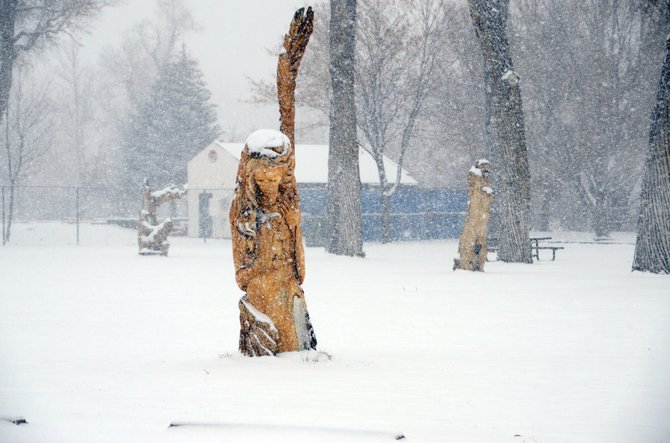 Snow covers the grass, trees and wood carvings Tuesday afternoon at Craig City Park. The National Weather Service predicts Craig will see about 4 to 8 inches of snow by Wednesday morning.
Stories this photo appears in:

Snowfall first started blanketing Craig and Moffat County Tuesday afternoon, and the region looks to be tucked in through Wednesday at least. Estimated measures from the National Weather Service ranged from four to eight inches for Craig by Wednesday morning, with the likelihood of the county seeing up to one foot or more of snow near the Flat Tops.
December 3, 2013 4:20 p.m.