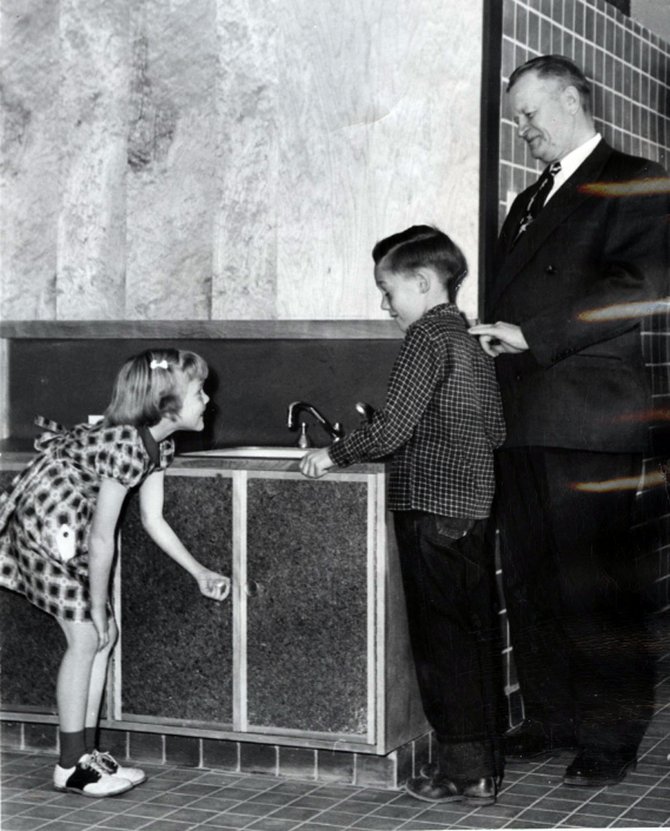 Moffat County School Superintendent John Gilchrist watches as Steve and Claudia Shepherd test facilities in the newly constructed Sunset School building. Each classroom was furnished with a sink, drinking fountain and cabinet unit in the adjoining corridor.
Stories this photo appears in:

As early as 1952 it was becoming apparent that the vintage 1921 Yampa School (today's Moffat County School District administration building) could not meet the needs of the burgeoning post-war generation known as the "baby boomers." In November of 1953, Craig residents passed a $290,000 bond issue to build a second elementary school and two months later construction began on the new Sunset School. The six-month contract deadline was easily met and the dedication was held just after Christmas of 1954.