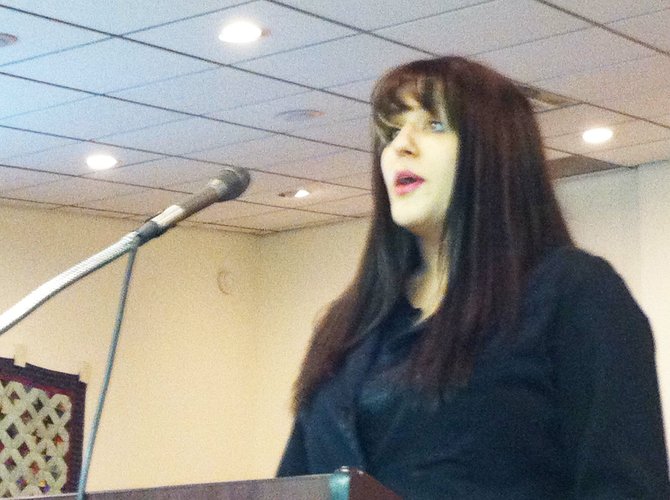 Jessica Asplund, co-owner of the Craig Apothecary, spoke against a city ordinance that would ban the retail of recreational marijuana.
Stories this photo appears in:

Craig City Council voted unanimously in favor of banning the sale of recreational marijuana within city limits. Jessica Asplund, co-owner of Craig Apothecary, that dispenses medical marijuana, said the ordinance was going to take away potential tax money and business. "We should not give our residents more reason to spend money elsewhere," she said.