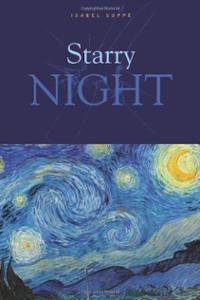 Starry Night
Stories this photo appears in:
In 2010, Isabel and her rope-team partner Peter were climbing Ala Izquierda in the Bolivian Andes when they suddenly fell 1,100 feet. Isabel and Peter were severely injured. Isabel survived. Peter didn't. The book is "about" Isabel's struggle to survive the icy conditions with a broken foot and then finally to drag the foot over the ice in order to reach a place where she could send light signals and get help for Peter. It's about her struggle to walk again following ten surgeries (by the time this book was published and then still more surgeries) and the rehabilitation that followed. Some pages in the book are devoted to her earlier life, too.
August 27, 2013 6:40 p.m.