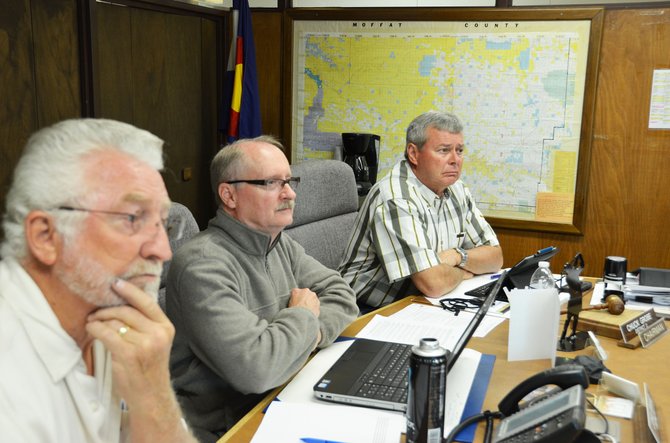 Moffat County Commissioners Tom Mathers, from left, John Kinkaid and Chuck Grobe listened to community members voice their opinion on seceding from Colorado. The commissioners voted, 2-1, to put secession on the ballot at their Tuesday meeting. Moffat County Commissioner Chuck Grobe was the only one who expressed dissent.
Stories this photo appears in:

Moffat County residents who want to secede from Colorado now have a chance to vote on the issue in November. On Tuesday, Moffat County Commissioners approved a resolution that will stamp the ballot with the pressing question that many feel is a great idea.