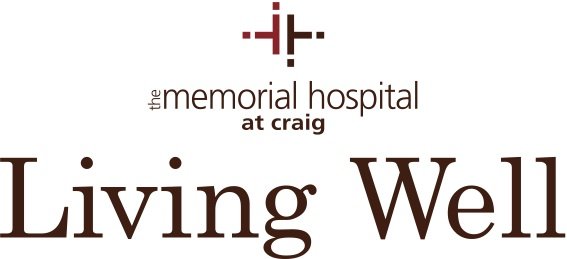 Stories this photo appears in:
With a lot of focus on cancer in the media, it's easy to forget about the No. 1 threat to women: heart disease. Each year, more women die from cardiovascular disease than from all cancers combined.
At some point in all of our lives we become unfit to drive. It's hard to always know when that day has arrived. If you have an aging parent or relative, you may be wondering if it's time to take away the keys. Since Older Driver's Safety Awareness Week falls in December, it's a good time to consider it.
It may seem counterintuitive, but the holidays — filled with joy and warmth — are a prime time for feeling sad, lonely, stressed or even depressed. Here are 10 ways to beat the blues this season.
Thanksgiving is right around the corner, so it's time to brush up on some food safety tips.
In Colorado, many of us live an active lifestyle and demand a lot from our bodies. Skiing, running, hiking and many other sports are hard on knees, hips and shoulders and over time these joints wear out.
Hospital hosting Glow Run Oct. 18
We all know exercise is good for us. It keeps our muscles and hearts strong, and helps us maintain a healthy weight. Yet there are several other benefits to regular exercise that you may not know about.
Getting diagnosed with breast cancer — or any cancer — is scary. It's hard to avoid thoughts of "what if," especially when there is a lag between diagnostic appointments or procedures. But breast cancer is survivable for many, and getting regular checkups increases those odds tremendously.
When we think of our hearts, we often consider them the engines of our bodies. They are literally what keeps us ticking. That's why making sure our hearts are healthy is so important.
Keeping good tabs on your heart health will help you avoid cardiovascular disease as you grow older. The best way to ensure you're doing so is to get regular check-ups that include heart screening tests (see box) and by discussing your risk factors with your doctor.
Here are some helpful tips to keep toddlers safe during the holiday season.
Talking about our wishes for the end-of-life can be uncomfortable. Most people don't want to think about their loved ones dying or face the idea of dying themselves. Yet knowing wishes about medical care and personal desires is critically important in helping the transition be a peaceful one rather than a stressful one.
So, you are eating for two. Congratulations! It's exciting but also a huge responsibility: What you put in your mouth is helping form the baby that's growing inside you. The food you eat literally is becoming part of his or her growing and dividing cells. Whoa. Before you get too wigged out, know this: If you eat a healthy diet, your baby will grow just fine. Here are some tips to consider on eating well during pregnancy.
Life can be challenging, but with a painful, stiff knee that makes it even harder to get out of bed in the morning, it's doubly so. Osteoarthritis, sometimes called wear-and-tear arthritis, affects millions of people throughout the world. When the protective cartilage on the ends of your bones wears down they rub together and cause pain. A common place to have osteoarthritis is in the knee joint.
A buzzword in health care these days is "patient-centered." It signifies a positive trend to put patients first. Gone are the days when you sat on the examination table and kept your mouth shut as your doctor took a look and then quickly summarized the situation. Today, you are encouraged to ask questions.
If you have an aging parent or an elderly friend or relative, there's a good chance you worry about their well-being constantly. Is their medication in check? Are they safe? Did they fall? These worries may have you checking in several times each day or calling on the hour.