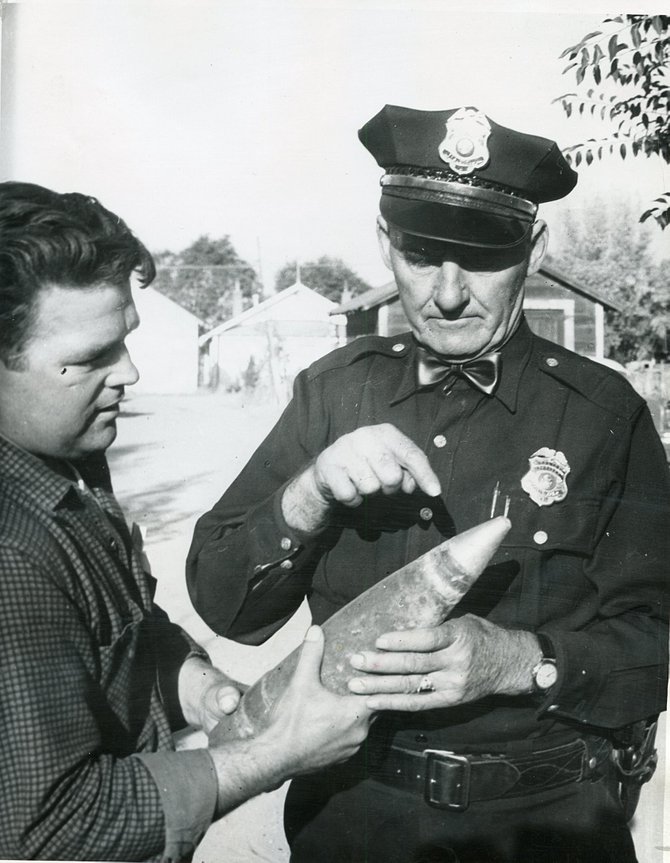 Construction superintendent S.D. Champlin, left, shows City Marshall George Krieger the live tank shell found in 1956 by workmen who were excavating for a curb and gutter paving project at Victory Way and Taylor Street.
Stories this photo appears in:

The Colorado Department of Transportation just completed a resurfacing project on Yampa Avenue in downtown Craig this week, and fortunately they did not encounter the same danger experienced by another street crew in 1956. During excavation and construction work on a municipal curb and gutter paving project that fall, three employees with the Kiewit Construction Company were surprised when they unearthed a 90 mm missile projectile buried at the intersection of Taylor Street and Victory Way in Craig.