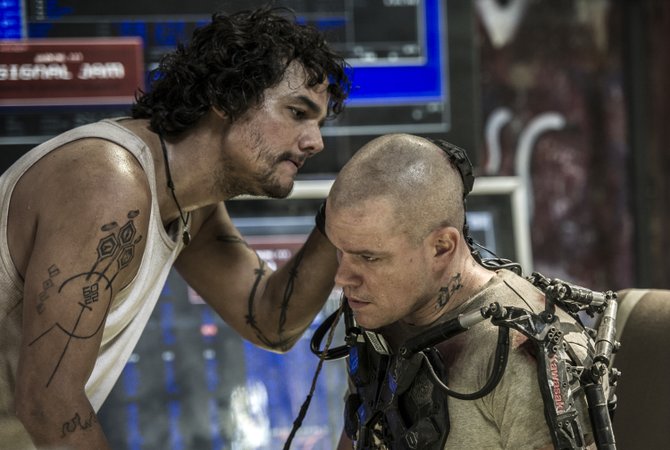 Max Da Costa (Matt Damon) receives a new lease on life with some special equipment in "Elysium." The movie is about a future where the wealthy have abandoned Earth and live on a space station floating over the planet.
Stories this photo appears in:

Do you sometimes feel bad worrying about trivial things knowing there are people in the world who can't get medical care or even decent drinking water? Well, if there's one thing to take away from a film like "Elysium," it's that people with first-world problems still don't feel bad enough about themselves.
August 15, 2013 12:57 p.m.