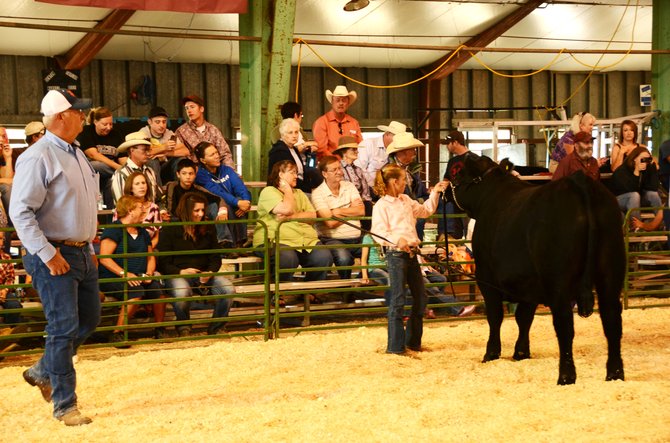 Keith Pankey, a superintendent for Moffat County Fair, makes sure the fair arena remains a safe place for kids to present their animals.
Stories this photo appears in:

The Moffat County Fair is a prime time for kids to show off their hard work raising impressive animals. But, it goes off without a hitch because of hardworking volunteers who help participants present their animals without upset. Keith Pankey has been helping out in the fair arena for 28 years now. He started because his son wanted to get involved in 4-H, but he stayed because being a superintendent remained meaningful. "I got to know a lot of good people. It was something I enjoyed with my family. And now my grandkids are doing it," he said.