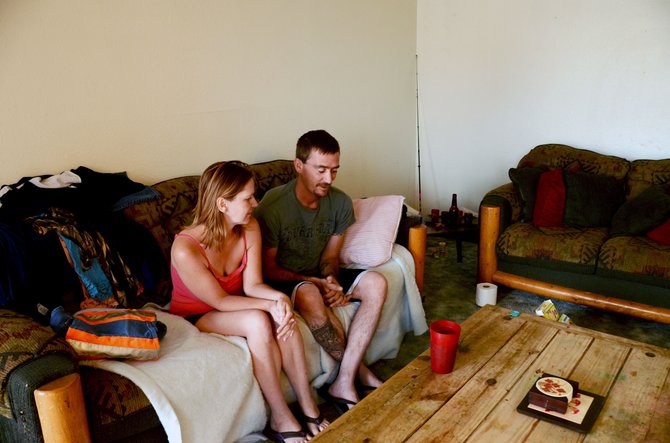 Kelli and Brian Udovich sit in the apartment Love INC provided to them while they work to find a place of their own.
Stories this photo appears in:

The morning sun can heat up the inside of a vehicle quickly. It made sleeping hard for Kelli and Brian Udovich. The married couple moved out of their home in July, pursuing a job opportunity in Craig. The job didn't work out, and they didn't know in time to keep their home in Delta — so they found themselves homeless, living in their car.