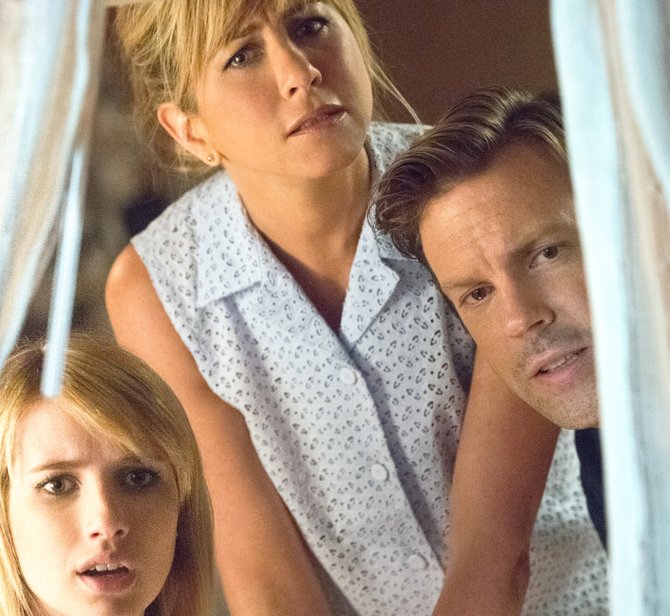 Casey (Emma Roberts), Rose (Jennifer Aniston) and David (Jason Sudeikis) share an awkward moment in "We're the Millers." The movie is about a drug dealer who hires his neighbors to pose as his family while moving product across the U.S./Mexican border.
Stories this photo appears in:

Imagine how the Griswold family getaways might have been even more disastrous had Clark been moving a controlled substance, Ellen had a history of taking her clothes off for cash, Rusty was even dumber than usual and Audrey made her home on the streets. Plus, in this scenario, none of them are actually related and there's a serious love/hate relationship among them.