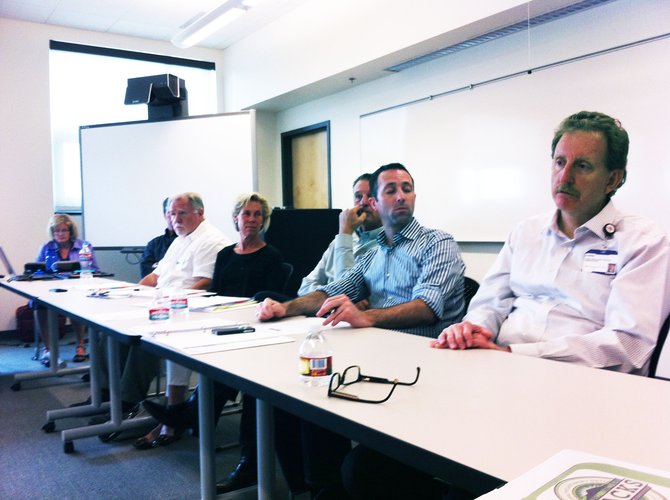 From left, Kate Nowack, Joe Carter, Michael Melneck, Suzanne White, Tim Schultz, Abel Wurmnest and Chris Smolik discuss the different programs and organizations that need funding in Moffat County.
Stories this photo appears in:

The problems facing Moffat County have much in common — and most solutions would cost money. Community members got a chance to talk with people representing foundations that could provide that money at an event Thursday that was an extension of Rural Philanthropy Days (RPD).