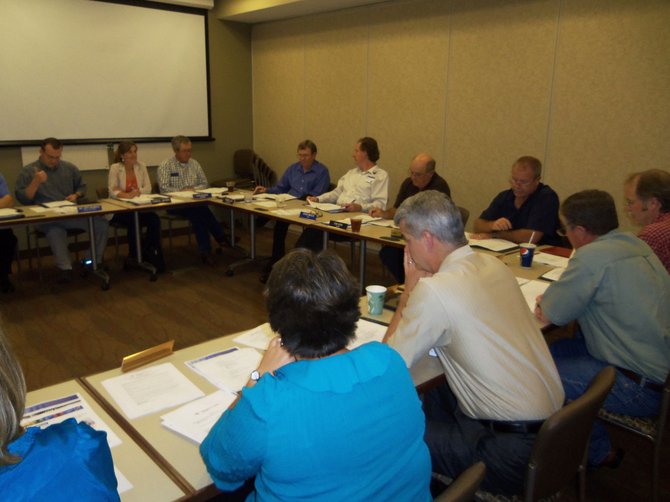 The board of trustees for The Memorial Hospital convenes for its monthly meeting. Among the issues at hand was a report from CFO Bryan Chalmers about TMH's financial status for the year-to-date and how to improve in the latter half of the year.
Stories this photo appears in:

At the midway point of 2013, The Memorial Hospital is seeing less revenue for the year than expected. A summary of the hospital's financial statement presented to the board of trustees Thursday evening by chief financial officer Bryan Chalmers showed the total net income for the year to date as a loss. The document shows TMH's total operating revenue for 2013 to this point at about $14.6 million, overshadowed by about $17 million in total expenses.