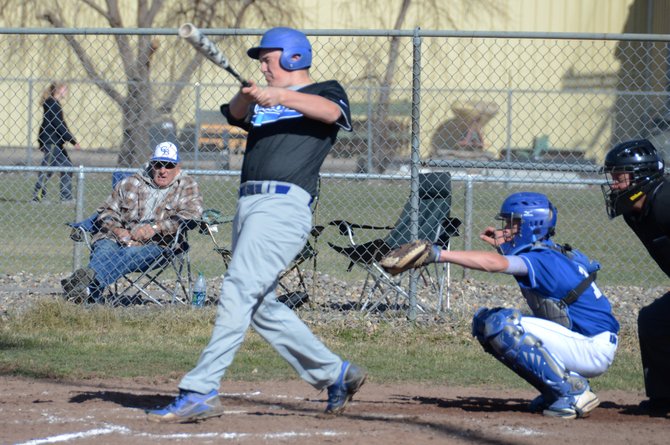 Colten Yoast puts a ball in play during the first of two games Wednesday at the Craig Middle School fields. Yoast had the game-tying RBI double in the first game as Moffat County split the doubleheader with Cedaredge.
Stories this photo appears in:

And while the Bulldogs lost a late lead in the second game, there were plenty of positives to take away from their first baseball in nearly three weeks. The Bulldogs are now 5-6 overall this season and 5-5 in the Western Slope League.
April 25, 2013 10:12 a.m.