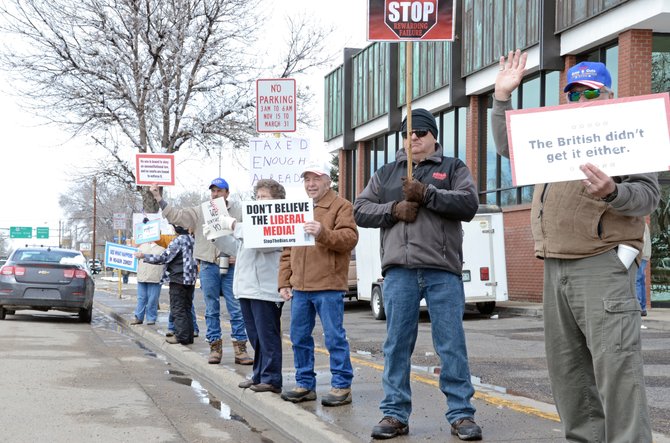 Members of the Bears Ears Tea Party Patriots stage a poster rally Monday in front of the Moffat County Courthouse, 221 W. Victory Way. The poster rally was one of several Tax Day events the local group hosted, which also included a forum with former U.S. Rep. Bob Beauprez.
Stories this photo appears in:

Tax Day on Monday marked the IRS deadline for filing 2012 taxes, a bizarre annual ritual considering the conflicts between the American colonies and England that ultimately ignited the Revolutionary War, former U.S. Rop. Bob Beauprez said.