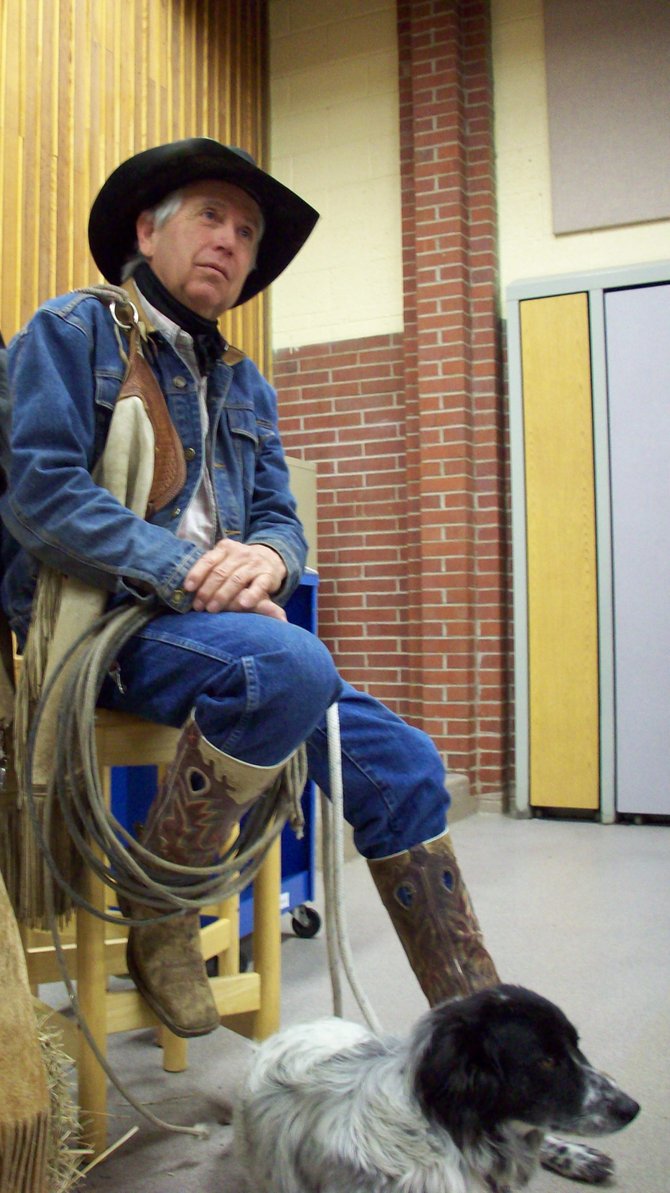 Sunset Elementary School celebrated Western heritage in Moffat County last week in honor of Cowboy Poetry Week. A morning assembly was held that included local poet Dave Morris as the master of ceremonies.
Kim Maneotis and Chelsea Hammer, of the Boys & Girls Club of Craig, discussed the "Code of the West" with students, emphasizing the importance of a personal brand.
Dan Davidson, director of the Museum of Northwest Colorado, brought a lady's sidesaddle made by an early Craig saddle maker and shared some history.
Former Moffat County Commissioner Les Hampton recited poems about fencing, lacking a map and the untouchable cowboy's hat.
Pat Terrill, Jaguar Terrill and Michayla Pearson shared their experiences as local ranchers and champion ropers.
Moffat County CattleWomen lent their book barn to the school for the week, and students dressed in Western digs Friday.