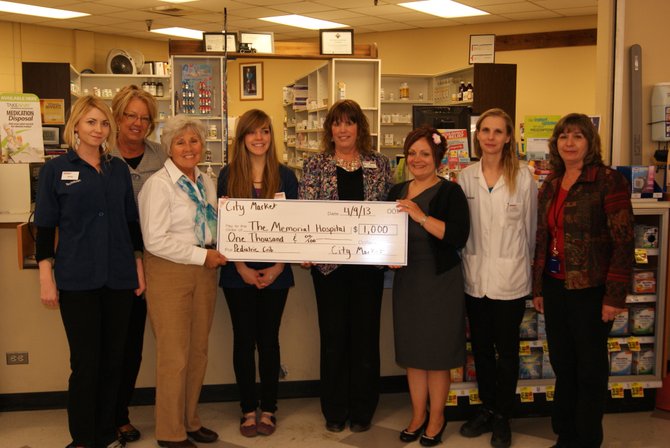 City Market pharmacy technician Ashley Pursche, The Memorial Hospital Foundation vice chairwoman Sue Lyster, TMH Foundation chairwoman Bonnie Hampton, pharmacy technician Jonnie Madsen, City Market store manager Julie Nalty, Dr. Kristie Yarmer, pharmacy manager Laurie Engelhardt and TMH Foundation Director Eva Peroulis celebrate a $1,000 donation from City Market to the hospital to help purchase a new pediatric crib.
Two other sources helped fund the crib, including a $1,000 grant from the Western Colorado Community Foundation and proceeds from the 2012 Foundation Golf Tournament.
"City Market's generous donation is a testament to the strength of the local support of our community," TMH interim CEO Joyce Hein said in a news release.