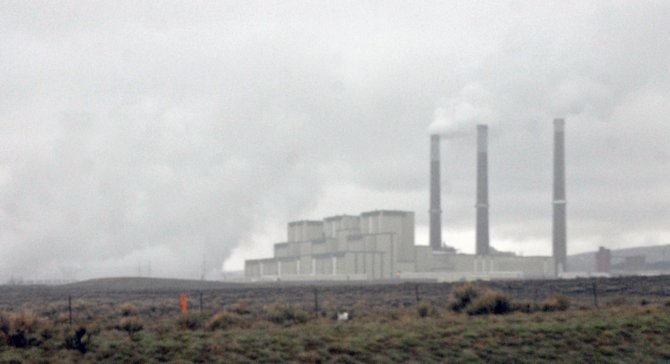 Colorado Senate Democrats introduced Wednesday a bill that would require rural electricity cooperatives like Tri-State Generation & Transmission Association, operator of Craig Station pictured here, to increase renewable energy mandates from 10 to 25 percent by 2020. Representatives with the Associated Governments of Northwest Colorado estimate Tri-State's cost to meet that requirement at $2.5 billion to $4.1 billion.
Stories this photo appears in:
Colorado Dems introduce bill that could hurt Tri-State, rural energy co-ops
The Moffat County Commission is traveling Monday to Denver to testify at the Colorado State Capitol against a bill local officials are comparing to 2010's Clean Air, Clean Jobs Act. Senate Bill 13-252 was introduced Wednesday by Senate President John Morse, D-Colorado Springs, and Senate Majority Whip Gail Schwartz, D-Snowmass Village. The measure aims to increase renewable energy mandates on rural Colorado electricity cooperatives from 10 to 25 percent by 2020.