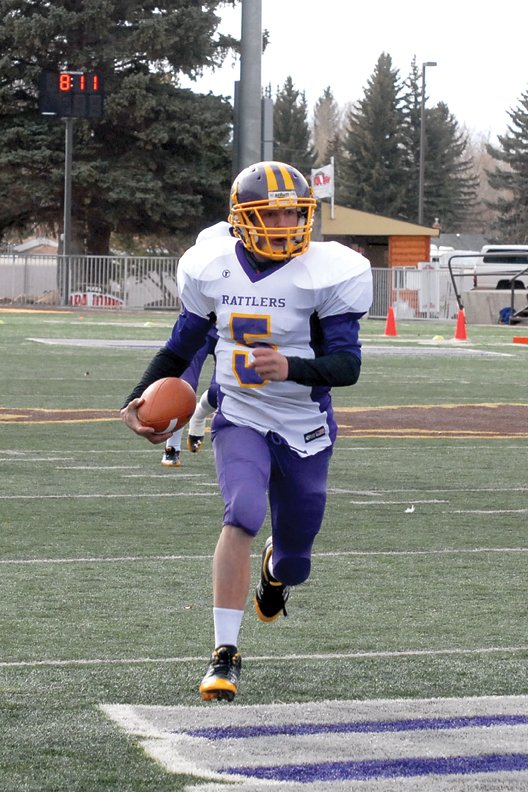 Little Snake River Valley School senior Zachary Filip carries the ball during the 2011 season. The Rattlers have started the season 3-1, and play Hanna/Elk Mountain/Medicine Bow today.
Stories this photo appears in:
The winning streak has come to an end in Baggs. The six-man football team from Little Snake River School, which went undefeated in each of the past two seasons en route to consecutive state titles, lost in the second week of the season to Dubois High School to bring its run to an end. But the Rattlers are far from allowing their streak of championships to end as well. The team expected to be a serious contender from the start of the season due to a large senior class, all with playing experience. But replacing last year's stars and getting this year's players in the right positions has proved to be a challenge.
September 29, 2012 midnight