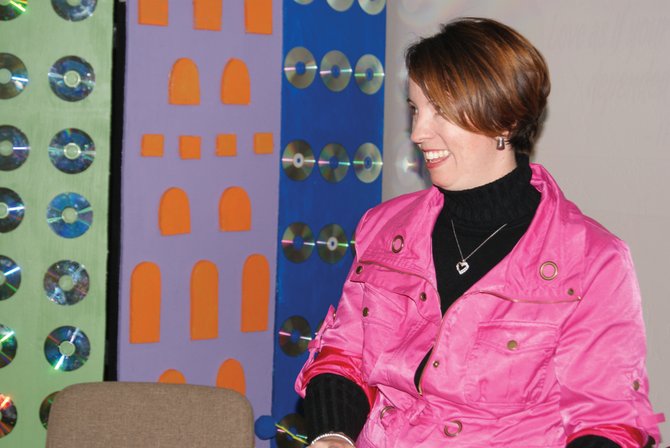 Annie Kawchack, speaks to ladies gathered at the MOPS informational meeting Friday morning. MOPS, mothers of preschoolers, is a group for mothers to come and find friendship and support. Kawchack is starting the group. Another informational meeting will be from 8:30-10 a.m. next Friday at New Creation Church.
Stories this photo appears in:

Kids laugh and scream in the background during a phone conversation with Annie Kawchack and Candace Havey. On speakerphone, Havey leaves the call to mediate as laughter turns to tears. "We have a Play-Doh fight," Kawchack says. The mothers of young children, Kawchack and Havey said hectic is normal. That's why they're starting a group for others like them, MOPS, mothers of preschoolers.
September 29, 2012 midnight