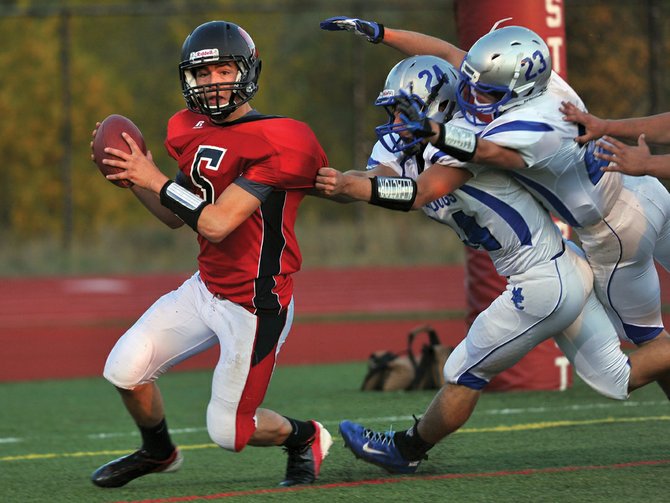 The Moffat County High School defense, including Ryder Seely (24) and Garret Stewart (23) pressure Steamboat Springs High School quarterback Christian Ramirez in the first half of the teams' Friday night game at Gardner Field. Ramirez got a pass off on the play, but it was intercepted and returned for a touchdown.
Stories this photo appears in:

If there is one person — and one team — that understands the importance of fast starts to the season it's the Moffat County football team. The Bulldogs watched the last two years slip away in the first half of the season. Each time furious finishes couldn't couldn't overcome porous starts. So for a team looking to get back to the playoffs Friday was a good sign. Moffat, after a quick start and then a lull, dominated the second half Friday, dispatching of Steamboat 56-27 Friday night at Gardner Field.