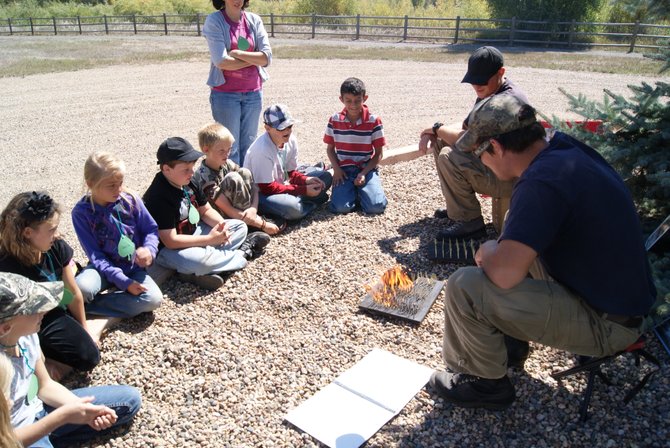 Part of an overnight outdoor education experience, fifth grade students of East and Sunset Elementary watch a fire simulation by firefighters Hawk Fick, front, and Alex Farinetti of the Craig Bureau of Land Management. Fick and Farinetti lit matches on a board, representing trees in a forrest to demonstrate how quickly a fire can spread, considering factors such as wind and slope.
Stories this photo appears in:

Sunset and East Elementary 5th Graders head to Yampa River State Park for outdoor education experience
Fifth graders of Sunset and East Elementary in Craig spent Thursday and Friday roughing it at Yampa River State Park. An outdoor education experience, the overnight field trip had students spend two days rotating through seven stations learning about the outdoors.
September 13, 2012 11:19 p.m.