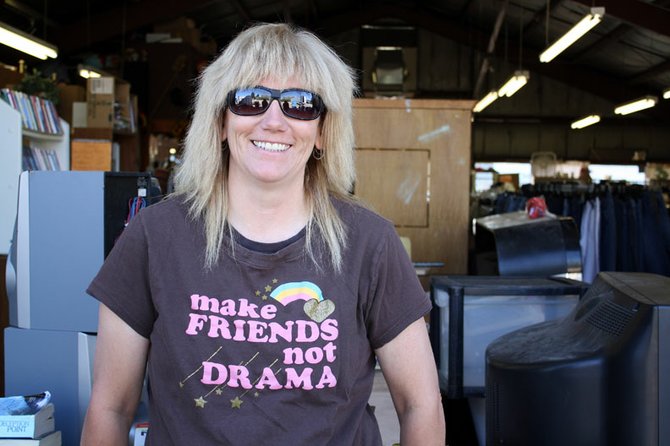 Heather Lorio, owner of Elbe Gray's Thrift Shop in Craig, sits behind the open back door to the store. Lorio says she hopes to operate her thrift store as a nonprofit soon and currently donates unsold books, winter coats and other merchandise to senior centers, jails and other assistance-based organizations in the area.
Stories this photo appears in:

Name: Heather Lorio How long have you lived in Craig: About five years Where did you live previously: Fort Collins How did you get started running the thrift store? "I've been a thrift store junkie all my life. I love to treasure hunt. I love that I can clothe my kids at an inexpensive rate, especially since they grow through clothes so fast.