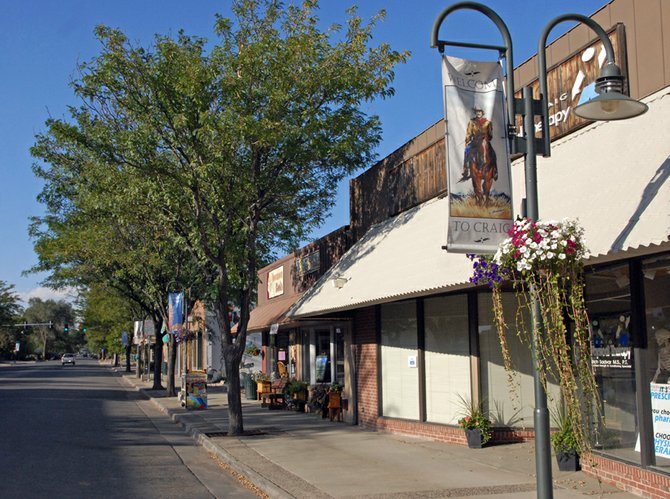 Downtown Craig was quiet Friday afternoon, but business owners were optimistic about what an Indian casino in nearby Hayden could do for tourism and economic development in Moffat County.
Stories this photo appears in:

Danner: Hayden casino should be treated like any other private business venture
Simply uttering the word "casino" in some circles can conjure up images of sin, human degradation and the worst qualities of the general public. And although the social impacts of the Sleeping Giant Group's proposal to bring an Indian gaming facility to Hayden still need further discussion, members of the Craig and Moffat County business communities were content to save that debate for another day. Instead, the talk around town has been focused on increased tourist traffic and economic development opportunities that could spill over the line into Moffat County. Betsy Nauman-Cook, director of the Craig/Moffat Economic Development Partnership, said Friday she has yet to hear an opinion opposed to the casino from the business community, budding entrepreneurs or local residents.