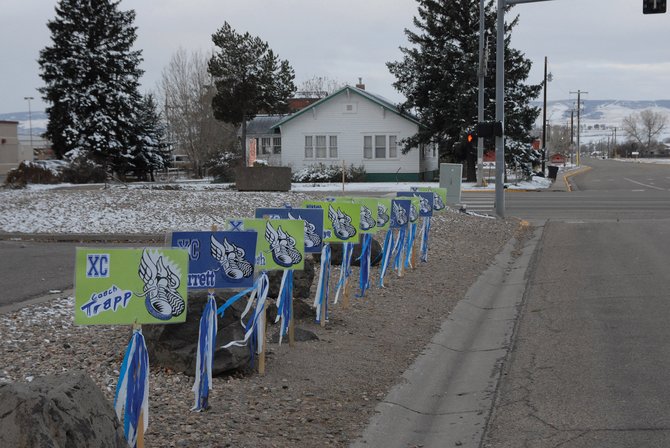 Signs at the corner of Finley Lane and Victory Way wish the runners and coaches of the Moffat County cross country team luck at the Colorado High School State Championship Meet. The girls team and boys runner Jarrett Johnson are competing at noon and 10 a.m. Saturday, respectively, at the Norris Penrose Events Center in Colorado Springs.
Stories this photo appears in:

Now is the time Moffat County runners hope a season of training pays off. With a regional title under their belts, the girls cross country team left Craig for Colorado Springs Friday morning to get ready for the Colorado High School Cross Country Championship Saturday. In their noon race, the girls will be looking to bring home another trophy and return to Craig as state champions. Head coach Todd Trapp has calibrated the team's training since regionals Oct. 17 to put them in the best position he can for the final race.
October 26, 2012 1:33 p.m.