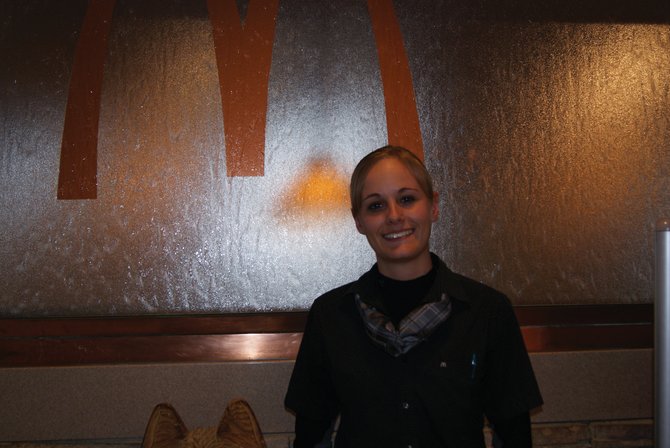 Craig McDonald's general manager Emily Willems stands in front of the fountain inside McDonald's. What began as a part time job when she was 16 has become a career path for Willems.
Stories this photo appears in:
Four days after getting her license, Emily Willems backed into a car. To pay for it, she took what she thought would be a part time job at the McDonald's in Craig. As soon as she paid off the damages, she backed into another truck. Six years later, Willems is the general manager and loving her career at McDonald's. "I would be bored if I were working a desk job," Willems said. It's becoming a more rare occurrence for young people to work their way up within a company without having incurred student loans and debt along their path to success. But Willems has done just that.
October 27, 2012 12:03 a.m.