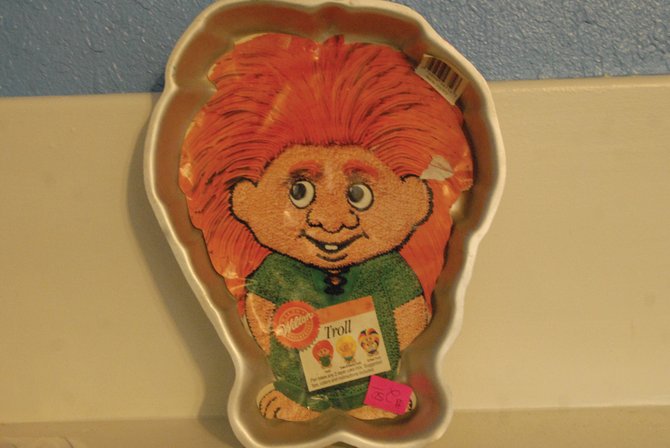 This troll-shaped baking pan is one of many unique items Sacks Yampa Avenue owner Peggy Satterwhite has found in storage units she has won at auctions. It is now available for sale, with other items, in the store.
Stories this photo appears in:

Craig has become a hub of competition for an unlikely business-type: thrift stores. With a few thrift stores already in place for years, three more have opened in Craig in the past 15 months, making the city a hot spot for the shopper looking for great deals or unusual items. Without the massive infrastructure of an organization like Goodwill or the Salvation Army, Craig residents have nonetheless dived into the thrift store business. For those owners, the businesses started for a variety of different reasons and at different times in their lives, but one characteristic is similar: a love for thrift.
October 17, 2012 4:23 p.m.