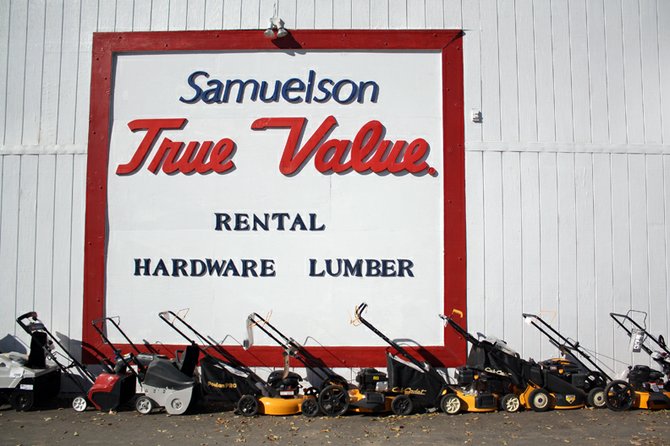 Samuelson True Value Hardware, located at 456 Breeze St. in Craig, sells a selection of hockey equipment year round, but generally sees an increase in sales in the winter months when the ice rink is open.
Stories this photo appears in:

As winter and hockey season approach, replacing old, worn gear or getting equipment for a first-timer becomes a top priority. While hockey never has taken a major hold in Craig, it does have a loyal following. That is why Samuelson True Value Hardware, 456 Breeze St., sells hockey equipment during the sport's winter season. Storeowner Mark Samuelson has been involved with hockey for years and wanted to provide a place in town for parents and players to be able to gear up.